Back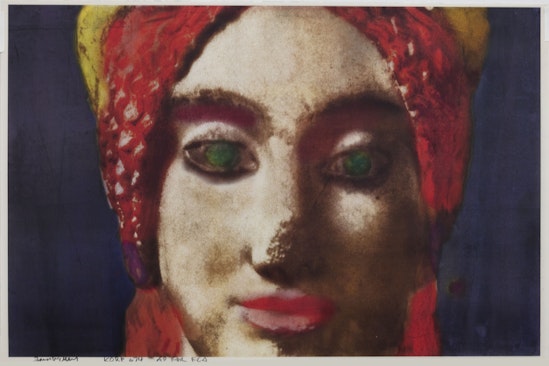 James Welling
Kore 674
2021
Oil on laser print
11 1/4 x 17 9/50 inches
AP 2
Signed

$7,000
About the Work
This work is from a series titled Cento that explores images of antiquity. Each print is hand-coated with oil and varies slightly. Kore 674 reimagines the Ancient Greek marble statue, Acropolis Kore 674 in color and material.
FCA Exhibition History
"Sonia Louise Davis Selects: Exhibition and Sale to Benefit the Foundation for Contemporary Arts"
December 9-December 18, 2021
Greene Naftali
508 West 26th Street, Ground Floor
This work was donated by the artist in support of FCA's grant programs.