Bernadette Mayer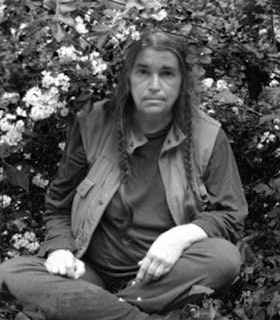 The grant was very timely and it enabled me to eat, sleep, and travel. I bought some new books and I'm writing some too.
- Bernadette Mayer, January 28, 1997
Biography
Bernadette Mayer is an avant-garde writer associated with the New York School of poets. She is often employs compositional methods such as chance operations, collage, and cut-up. Mayer first won critical acclaim for the exhibit Memory, which combined photography and narration. Mayer's poetry often challenges poetic conventions by experimenting with form and stream-of-consciousness.
Mayer is the author of numerous books of poetry and prose including Ceremony Latin (1964), The Golden Book of Words (1978), Midwinter Day (1982, 1999), A Bernadette Mayer Reader (1992), The Desire of Mothers to Please Others in Letters (1994), Another Smashed Pinecone (1998), Scarlet Tanager (2005), and Poetry State Forest (2008).
Mayer has also worked as an editor and teacher. She edited the journal 0 TO 9 with artist Vito Acconci and established United Artists press with the poet Lewis Warsh. Under Mayer and Warsh, United Artists Press has published a number of influential writers, including Robert Creeley, Anne Waldman, James Schuyler, and Alice Notley.
Mayer has taught at the New School for Social Research, where she received her B.A., and The Poetry Project at St. Mark's Church in New York City, where she served as Director and Producer of the reading series from 1980 to 1984.