David Henderson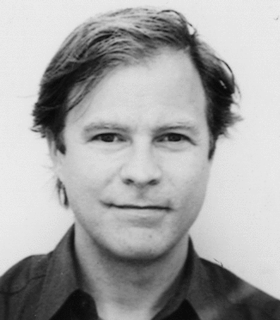 ... Receiving a grant from [FCA] last year was a very major event in my life. Something I definitely classify as a great moment... I realized so many things. Like for instance, how generous important artists can be and what an honor it is to be recognized by brilliant artists...
- David Henderson, May 17, 2000
Artist Statement
I write for my own development. Publication has always been a somewhat side issue. I am trying to remain constant and consistent and true while, more importantly, seeking that unique voice—my own. From that vantage it all can be said and gainsaid, for what it is worth, to comment on society and the struggle of the individual within its constrictions and to point to and celebrate the transcendent moments. And to gain strength from the community of poetry, because there is a beautiful constant in this great form, the basis, I believe, of all writing. And it is shared by all humanity. For everyone is naturally acquainted with this universal short form, sometime a song, sometimes complicated allegiances of words—the language of the heart, the need to express the deeply felt. Poetry is the great eternal flow and I am grateful for whatever I have been able to contribute to it.
- 2014
Biography
David Henderson was connected to the Black Arts Movement through the Umbra Workshop, a collective that met at a secret location on the Lower East Side during the 1960s. He served as an editor of Umbra's magazine and edited the three Umbra Anthologies. De Mayor of Harlem (1970), winner of the 1971 Award from The Great Lakes Colleges Association, and Neo-California (1998) are among his best-known books of poetry. Henderson wrote the lyrics to Sun Ra's composition "Love in Outerspace." He has recorded with saxophonists and composers Ornette Coleman and David Murray and the cornetist and composer Butch Morris. He is the author of the widely acclaimed biography 'Scuse Me While I Kiss the Sky. Jimi Hendrix: Voodoo Child (1978), which was republished in an expanded form in 2009, and the poetry eBook, Obama, Obama (2012).
Henderson's musical play Ghetto Follies was produced by Rex Griffin at the Buriel Clay Theater in San Francisco. In 1991, his site-specific performance piece Eternity, a video, CD, and book was performed with percussionist Bob Marshall at The Headlands Center for the Arts in Sausalito.
Following his 1998 FCPA grant, Henderson received a New York Foundation for the Arts Poetry Grant (1999). Prior to his Grants to Artists award, Henderson was recognized with an award from the National Federation of Community Broadcasters for a two-hour radio documentary on Bob Kaufman, an African-American poet of the Beat Generation (1992), and a New Genre Writing Grant from the California Arts Council (1970). He has lectured at the City College of New York, California Institute of the Arts, Wesleyan University, and the University of California, Berkeley, among others. Henderson has recorded a selection of his poetry for the permanent archive of the Library of Congress.