David Shapiro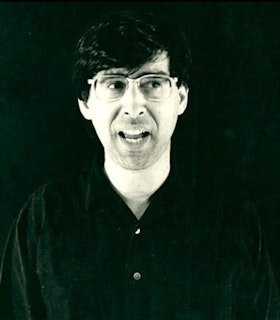 [The Grants to Artists award] came at a particularly bleak time of my life and cheered me up… In theory, DeKooning was correct in saying, as it sometimes averred, that he would paint with or without a Guggenheim [fellowship]. In practice, it turns out support is very helpful.
- David Shapiro, February 3, 1998
Biography
David Shapiro is an art historian, violinist, and poet associated with the New York School of Poets.
Shapiro's collections of poetry include January: A Book of Poems (1965), Poems from Deal (1969), A Man Holding an Acoustic Panel (1970), The Page-Turner (1973), Lateness: A Book of Poems (1977), To an Idea (1984), House (Blown Apart) (1988), After a Lost Original (1994), New and Selected Poems (1965-2006), Body of Prayer (1998), and A Burning Interior (2002). Shapiro is the author of studies on artists including John Ashbery, Jim Dine, Jasper Johns, and Piet Mondrian. He is the editor of Uncontrollable Beauty (1998), a book on aesthetics, and An Anthology of New York Poets (1970), a collection that highlights under recognized poets. Shapiro has translated books from French and Spanish, including The Writings of Sonia and Robert Delaunay and The Eight Names of Picasso. He is a frequent contributor to The New Yorker, The Partisan Review, and The Paris Review.
With support from his FCPA grant, Shapiro published, finished, or edited, a variety of books including a volume of the poetry of Frank Lima, a volume on aesthetics (co-edited with Bill Beckley); and wrote an introduction to John Hejduk's poetry. He also published poems in magazines including the Boston Book Review and the American Poetry Review, and published an essay for Tikkun Magazine. During his grant year Shapiro also gave lectures on poetry, architecture, and aesthetics in New York and elsewhere, and continued his work as contributing editor to Lingo, Boulevard and New Observations.
Prior to his 1996 Grants to Artists award, Shapiro received a Gotham Book Mart Avant-Garde Poetry Award (1962), the American Academy and Institute of Arts and Letters Morton Dauwen Zabel Award (1977), and a Fund for Poetry Award (1995). In 1972, Shapiro was a National Book Award Finalist for his book of poetry A Man Holding an Acoustic Panel. Shapiro received fellowships from the National Endowment for the Arts (1979) and the National Endowment for the Humanities (1979-80, 1987).
Shapiro earned a B.A. in English at Columbia University and received a Kellett Fellowship to study English literature and Greek tragedy at Cambridge University. He later received a Ph.D. in English and Comparative Literature from Columbia University. Shapiro has taught at Columbia University, Brooklyn College, Princeton University, and the Cooper Union School of Architecture. He is a tenured professor at William Paterson University.