Everett Dance Theater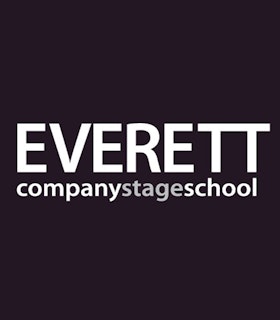 We were deep in rehearsal for our new work and deep in rehearsal costs and wondering how we would make it. You can imagine the incredible gratitude and the relief we felt when we received your call. The work was well received and we honestly could not have finished without your help.
- Dorothy Jungels, January 2000
Artist Statement
I have worked as an artist in a wide variety of educational and community settings over the past thirty years with many populations—children, college students, people with disabilities, the elderly, and the criminally insane. In every new situation, we would learn from each other. The experiences and interactions with people and their lives led to an interest in creating work of social significance. I have concluded that in order to create work that represents different perspectives in an authentic and compelling manner, I need to work with artists/community members that embody those perspectives.
Everett Dance Theatre's latest concert work Somewhere in the Dream includes elements common to all of Everett's work to date: absurd humor, intelligent and insightful content, and original choreography that is both athletically-charged and lyrical. Dream is set among a network of rolling chain-link fences, stairways, trampolines, and crash pads, that create a mobile and multi-level playground. What takes place there incorporates a mixture of styles, including breakdancing, stepping, and ballet, as well as Everett's signature highly visceral and complex movement sequences. The dancing throughout the piece evokes a dream-like space, and a variety of tangled emotions related to the "Dream" of the piece's title and leitmotif: of a place of learning that gives hope; of an education that exalts compassion and respect for diversity; and of a world that supports and lives up to these values.
- 2000
Biography
Everett Dance Theatre was founded in 1986 and since then has continued to create evening-length original dance performances and produce films and videos. In 2011, Everett Dance Theatre and the Carriage House School consolidated to become Everett, emphasizing the exchange among the company, stage, and school, with the mission to bring live art to diverse audiences. 
The Company is known for its theme-based concert works that explore various subjects of immediate interest to the ensemble. The topics are wide-ranging, from the American family to the history of flight to the marginalization of incarcerated people. These works include Flight (1989), Pandora Restaurant (1990), The Science Project (1992), Body of Work (1996), Home Movies (2004), and Freedom Project (2015). The company's FCPA-supported work Somewhere in the Dream premiered at Dance Theatre Workshop in 1999 and toured to Rhode Island College, New World Theater in Amherst, Northeasten University, Contemporary Dance Theater in Cincinnati, and Dance Place in Washington D.C.
Their repertoire also includes educational performances and workshops that are developed based on concepts researched for their concert works. Everett's Company has also performed at venues such as Jacob's Pillow Dance Festival, the Spoleto Festival, New York University's Skirball Center for the Performing Arts, and Walker Art Center. 
Prior to their 1999 Grants to Artists award, Everett had been recognized with a 1996 New York Dance and Performance "Bessie" Award for Body of Work, a 1997 New England Pell Award for Artistic Excellence, and a Rhode Island Alliance in Education Award. Their work has been commissioned by the Bessie Schönberg/First Light Commissioning Program, Dance Theater Workshop, Contemporary Dance Theater, New World Theater, and the National Performance Network Creation Fund.