Elodie Lauten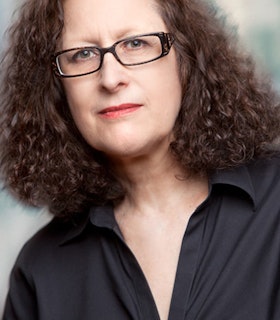 Elodie was deeply honored by this FCA [grant], surprised that it confirmed her accomplishments and professional determination. She felt "'truly blessed'" that this cash award would enable her to produce professional showcases in May 2014 of the final version with new orchestrations of her much beloved opera,Waking in New York…This endeavor was her sole directive for the end of her life…
- Kenneth Hamrick, Director-Trustee, Elodie Lauten Music Trust, December 12, 2014
Artist Statement
Every time I start a project I search for a new sound, a unique combination of elements. I take from everything I have listened to, and I am in a continual process of learning. I am not content with finding a "musical stamp" and recreating it over and over. I merge freely between styles and time periods. I try to find a subject for a new opera that relates to our time, so that audiences are immediately and effortlessly engaged. Operatic voices delight me as well as ethnic and natural voices. I use electronics and harpsichords in unexpected combinations––as I have had experience in several widely different genres of music. A new composition may start from a visual matrix, which serves as a roadmap for music making: a series of drawings that develop the musical concept within the framework of a universal hierarchy. In recent years I have worked in multimedia form (music/video/narrative) to better reach audiences conditioned to watch and listen.
- December 2014
Biography
Elodie Lauten's music spans categories and styles, with fully scored as well as improvised music, musical theater, orchestral, chamber, and electronic music with a discography of over 30 titles. Her work the opera Waking in New York, with original libretto created for her by Allen Ginsberg, was performed at the National Opera Center, HOWL! Poetry Festival, and St. Mark's Church just after her untimely death. Other selected works include The Two-Cents Opera (2009) and The Death of Don Juan (2011) which both ran for three weeks at Theater for the New City.
Lauten's work has been presented at venues including the Lincoln Center Festival, the New York City Opera, WNYC, the Whitney Museum, The Kitchen, the Performing Garage, La MaMa E.T.C., the Soho Baroque Opera, Downtown Music Productions, the American Festival of Microtonal Music, the Chicago Arts Festival, Interpretations, the S.E.M Ensemble, the Musée d'Art Modern, Paris. Lauten has received commissions from the Robert Streicher Dance Company, the Elinor Coleman Dance Company, Lincoln Center Festival, Soho Baroque Opera, Harpsichord Unlimited, The Lark Ascending, the Bozeman Symphony Society, the American Festival for Microtonal Music, and the Seattle Chamber Players.
Lauten was the second recipient of the Robert Rauschenberg Award. Prior to her 2014 FCA support, Lauten also received grants form the New York State Council on the Arts, the American Society of Composers, Authors and Publishers, the National Endowment for the Arts (1985), the Music Liberty Initiative (2002), the American Music Center (2002), the Argosy Foundation Contemporary Music Fund (2010), and the Lower Manhattan Cultural Council (2011). She held university residencies at Franklin Pierce College, Hope College, and Bucknell University.
Lauten earned a B.S. in Economics at the Institut d'Etudes Politiques, Paris and an M.A. in Electronic Music Composition from New York University. She served on the faculty of New York City College of Technology from 2009 until her death in 2014.