Gordon Mumma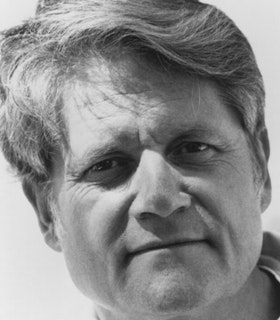 Artist Statement
I was always constructing, building, and composing things. Music: I learned solfege and five-line staff music-notation, beginning around six years of age, and was an active choirboy. (That was standard in the 1940s public school education curriculum.) My electronic-design activity developed with subverting things I took apart and rebuilt.
I compose both for myself and for others. For myself I often develop compositions for me to perform. For others it is nourishing by having a time-and-place target, sometimes collaborating with other creative artists.
The compositional process: I usually define and limit my resources, establishing fields of relationship choices for those resources. Those "fields" can be both macro- and micro-structured ideas, each with usually clear design concepts. I adjust those concepts to special circumstances.
These processes are relevant for both my electronic-music composition and my composing for acoustical instruments with live-performers. My concept of "fields" for creative activity makes possible discovery along the process-way, with a minimum of getting lost. Nothing's perfect.
- 2001
Biography
Gordon Mumma is a composer who began his career as a horn player in symphonic and chamber music. He composes works for acoustic instruments as well as electronic resources. While living in Ann Arbor, Michigan, Mumma co-founded the Cooperative Studio for Electronic Music and the ONCE Festival of Music with Robert Ashley. In 1966 Mumma formed Sonic Arts Union with Robert Ashley, David Behrman, and Alvin Lucier. From 1966 to 1974 Mumma, along with John Cage and David Tudor, was a composer and musician with the Merce Cunningham Dance Company.
Mumma has toured and recorded in North and South America, Japan, and Europe. His writings on contemporary performance arts and technology have been published in several languages. His best-known engineering design is a live electronic music performance system at EXPO-70 in Osaka, Japan in collaboration with David Tudor. Mumma's recordings of his works previous to his 2000 John Cage Award include Music from Venezia Space Theatre (1964), Cirqualz (1980), and Epifont (1984).
Since receiving his FCPA award, Mumma has released Live Electronic Music (2002), Music from the Once Festival 1961-1966 (2003), and Music of Theatre... (2005). Due in 2015 is a publication by Mumma and Michelle Fillion entitled Cybersonic Arts: Adventures in American New Music from University of Illinois Press. The book is comprised of a large selection of Mumma's writings from the past 60 years including new material, rare photographs, and a foreword by Christian Wolff. Topics include the Merce Cunningham Dance Company, ONCE Festivals, Sonic Arts Union, and diverse electronic music arts.
Mumma has collaborated with a wide range of artists including Tandy Beal, Anthony Braxton, William Brooks, Marcel Duchamp, Fred Frith, Toshi Ichiyanagi, Jasper Johns, Jann McCauley, Pauline Oliveros, Yvonne Ranier, Tom Robbins, Frederic Rzewski, Stephen Smoliar, Stan VanDerBeek, William Winant, and Christian Wolff. His commissions include works for the Venice Biennale, New York State Council on the Arts, Oberlin College, National Endowment for the Arts, and San Francisco Conservatory of Music.
Mumma studied piano and horn in Chicago and Detroit. He has been on the faculties of the University of Illinois and Brandeis University. From 1975 to 1994 he was Professor of Music at the University of California, Santa Cruz and in 1985 and 1987 he was a visiting Professor at the University of California, San Diego. At Mills College he was the Darius Milhaud Professor in 1981, Distinguished Visiting Composer in 1989, and the Jean Macduff Vaux Composer-in-Residence in 1999.