Howard S. Thies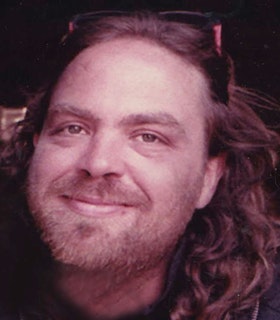 The [Grants to Artists] came at a point of whirlwind activity in my life, in fact I feel that in a way the [award] sort of ushered it in...
- Howard Thies, February 12, 1997
Biography
As Resident Lighting Designer and Technical Director at La MaMa E.T.C., Howard Thies designed lighting for companies including Ping Chong, Blue Man Group, Ridge Theater, and others. Thies was Lighting Designer for Al Pacino's Salome (2003) on Broadway starring Pacino, David Strathairn, Marisa Tomei, and Dianne Wiest. He later joined City Parks Foundation, where he worked for twenty-six years as Technical Director for Arts and Cultural Programs, including Central Park's SummerStage. As a designer and technical director, Thies was instrumental in producing thousands of performing arts programs across disciplines in theaters, parks, and other venues throughout New York City.
After his 1996 FCPA grant, Thies received an Obie Award for Design for Jennie Richee in 2001 and a New York Dance and Performance "Bessie" Award for Visual Design on Jennie Richee at Ridge Theater and St. Ann's Warehouse in 2003. Jennie Richee was created with fellow FCA Grantees Bob McGrath and Bill Morrison. Prior to his 1996 Grants to Artists award, Thies received a New York Dance and Performance "Bessie" Award for Lighting Design at La MaMa E.T.C. in 1989 and an Obie Award for Sustained Excellence of Lighting Design in 1993.