Jodi Melnick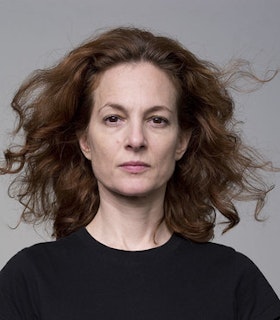 Firstly, to have been recognized as both a choreographer and dancer is extremely meaningful and indeed an honor. For me, the roles are synonymous. I remain deeply dedicated to my performing and collaborative experiences with other choreographers as well as the continued development of my own choreographic vision… This last year, the money received with the FCA grant help foster my ability to transverse the two.
- Jodi Melnick, December 2011
Artist Statement
I am a choreographer, dancer, collaborator, and teacher. I design intricate movement to explore the exquisite nature and dynamic relationships between human beings. My dance language can be quietly nuanced and pedestrian, at times wild and reckless, flooded with imagery, accumulating into dramatic content unmistakably constructed through choreographic means. I use the profound expression of the dancing body and my lucid performing instincts to drive the creative process. The work is transformed through the phenomenon of dancing; it comes into being through the dancing of it. I create work that occupies a position somewhere between written and spoken language, a living text, a series of moving ciphers. I do this because my desires to express the possibilities and uniqueness of human interactions, for me, can only be realized through performing and dance making. This is how I give voice to the full range of my thoughts, feelings, and physical self. This is how I connect with people outside my environment, individually, and on a larger scale.
- December 2014
Biography
Jodi Melnick is a choreographer, dancer, and teacher whose work has been presented both nationally and internationally. Her Moment Marigold (2014) premiered at Brooklyn Academy of Music's Fisher Theater as part of the Next Wave Festival. Her work has also been presented at New York City Center's Fall for Dance, The Joyce Theater, New York Live Arts, The Kitchen, La Mama E.T.C., Jacob's Pillow, American Dance Festival, OtherShore Dance Company, Barnard College, Sarah Lawrence College, and George Washington University.
Melnick has worked with choreographers and dance artists including Twyla Tharp, Mikhail Baryshnikov, Tere O'Connor, David Neumann, Donna Uchizono, Yoshiko Chuma, Liz Roche, Irene Hultman, Dennis O'Connor, Lance Gries, Yves Musard, Patricia Hoffbauer, and Russell Dumas. She continues to perform and collaborate with Sara Rudner, Vicky Shick, Susan Rethorst, John Jasperse, and Jon Kinzel. In 2007 Melnick collaborated with John Jasperse and Becky Hilton to create Becky, Jodi, and John, and in 2012, Melnick collaborated with Trisha Brown on the FCA-supported solo One of Sixty Five Thousand Gestures.
Melnick was assistant director to Trisha Brown creating and restaging two operas, Franz Schubert's Winterreise and Salvatore Scrainno's De Gelo a Gelo. In 2004 she worked with choreographer Joachim Schloemer, composer Olga Neuwirth, and Nobel Prize winning playwright and novelist Elfriede Jenilek, to create her role, singing mezzo soprano in David Lynch's opera based on his film Lost Highway. She has also performed in the video and film works of Burt Barr, Charles Atlas, and with Jillian Peña.
Following her 2011 Grants to Artists, Melnick received a received a John Simon Guggenheim Memorial Foundation Fellowship (2012), and a Doris Duke Impact Award (2014). Following her FCA support, Melnick received two New York Dance and Performance "Bessie" Awards for sustained achievement in dance (2001, 2008), and a Jerome Robbins New Essential Works Grant (2010-2011).
As a teacher, Melnick has taught master classes, technique, improvisation, and composition workshops throughout the U.S., Europe, Australia, and Asia. Currently, she is an adjunct professor of dance at New York University in the Experimental Theater Wing, Barnard College, and The Trevor Day School. She graduated from SUNY Purchase with a BFA in Dance (1985).