Lorenzo Thomas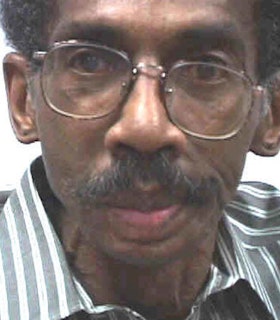 Artist Statement
Poetry is both our most ancient art and our next invention. I used to think that it was more like music than like politics. And then I changed my mind. And then I changed it back again. Still, it is an art that tunes the mind for high performance; and, if it is useful, poetry is—in an old fashioned sense—a witness. It is antidote to forgetfulness, yet also a way of promoting new perspectives. In other words, the drum needs the hand to be lifted, too.
My hope is that my poetry adds credence to the possibility that being human includes the ability to really share experiences and perceptions. Perhaps mine might help someone else to live more sensibly and suffer less. It would be nice to be able to say, as one of the characters in William Saroyan's My Name Is Aram says, "I am pleased that someone has profited by my experience." But I do know that in many of my poems, when I appear to be talking to you, I am really talking to myself. And vice versa.
- 2001
Biography
Lorenzo Thomas was a poet and critic. He was part of the Black Arts Movement in New York City and a member of the Umbra workshop, whose other members included Ishmael Reed, Calvin Hernton, and Tom Dent. Thomas was influenced by the work of the Caribbean poet Aimé Césaire and his poetry reveals his interest in black music, surrealism, American popular culture, and cinema.
Thomas authored poetry collections that incorporate the personal and the political, including A Visible Island (1967), Dracula (1973), Chances Are Few (1979, reissued in 2003), and The Bathers (1981). Subsequent to receiving his 2000 Grants to Artists award, Thomas released Dancing on Main Street (2004), Extraordinary Measures: Afrocentric Modernism and 20th-Century American Poetry (2000), and Don't Deny My Name: Words and Music and the Black Intellectual Tradition (2008).
Prior to his 2000 FCPA grant, Thomas received a Dwight Durling Prize (1963), two Poets Foundation Awards (1966, 1974), a Committee on Poetry Grant (1973), a Lucille Medwick Award (1974), a National Endowment for the Arts Grant (1983), and a Houston Festival Foundation Arts Award (1984).
Thomas graduated from Queens College in New York in 1967 and continued on to graduate studies at Pratt Institute. He joined the Navy in 1968 and served in the Vietnam War. Thomas first moved to Houston as a writer-in-residence at Texas Southern University in 1973. He taught writing workshops at the Black Arts Center and was an English professor at the University of Houston's downtown campus. He was also involved in the Poetry-in-the-Schools program in New York, Texas, Oklahoma, Florida, Arkansas, and Georgia. He organized the Juneteenth Blues Festival in Houston and other cities in Texas.