Matt Hoyt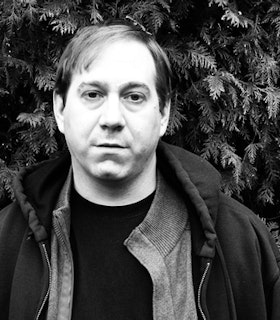 $25,000 dollars in unrestricted grant money helped facilitate a move back to the city, allowing me to be in closer contact with friends/fellow artists and all that that affords.
- Matt Hoyt, January 2014
Artist Statement
Currently, my work consists of handmade objects that are small enough to fit comfortably in one's hand or between fingertips. They are combined in groups set upon simple horizontal supports. Each object is initiated individually through a process open in form, but consists largely of material experimentation and relaxed reasoning. Though initially oblivious to any specific orientation or form of presentation, over time, single objects begin to aggregate into groupings at first derived from their casual placement, but eventually formed by focused adjustments. I don't think that an artwork is ever finished, but I decide to pause when I feel that I have achieved a certain degree of integration in the space of the work.
- December 2012
Biography
Matt Hoyt is a visual artist whose work consists of small handmade objects arranged in groups that seek to integrate the space in which they are presented. In 2008 Hoyt and artist Mark Van Yetter mounted a two-person exhibition at Dispatch, New York. His first official solo exhibition took place at Bureau, New York in 2012.
Hoyt's first solo exhibition was presented at Bureau in New York in 2012. His work has also been shown in solo and two-person exhibitions at Frieze London, Dispatch, and Marquise Dance Hall. Hoyt has shown work in group exhibitions at Casey Kaplan Gallery, Eleven Rivington, White Columns, Contemporary Arts Forum, Santa Barbara; Doyers Space; Nicole Klagsbrun; Bortolami; Mitchell Algus; Mark Selwym, Los Angeles; Real Fine Arts; MoMA PS1; the 2012 Whitney Biennial; Gallery Marquise, Istanbul; and Coco Kunstverein, Vienna. Hoyt received his B.F.A. from the School of Visual Arts.