Every house has a door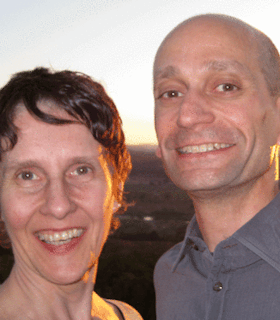 Every house has a door had an excellent year, thanks in large part to the Fellowship. We devoted roughly 20% of the grant to our Caesar's Bridge project, a context-specific performance installation... The fellowship also contributed to the costs of presenting a version of our previous work Testimonium (quiet form)... We devoted some of the resources to the general operating expenses… Finally we reserved the balance to help support a full production of Testimonium… scheduled for 2015.
- December 11, 2014
Artist Statement
We formed Every house has a door in 2008. We approach the performance event through disciplined structure and presentation, and challenge ourselves to broaden our canvas to include unfamiliar intercultural and interdisciplinary collaboration. We assemble a team of specialists for each project, inviting emerging as well as internationally recognized artists.
We find ourselves drawn to historically or critically neglected subjects, yet the subject remains largely absent from the finished work. We try to distill and separate presentational elements into distinct modes—recitation, movement, music—to grant each its own space and time, and to allow them to encircle the missing subject, inviting the viewer to assemble the parts in duration, after the fact of the performance.
- December 2013
Biography
Every house has a door is a performance group founded in 2008 by Matthew Goulish and Lin Hixson. They have presented five complete works. They collaborated with Croatian artists on Let us think of these things always. Let us speak of them never. (2010), in response to the films of Dušan Makavejev. With They're Mending the Great Forest Highway (2011), they transposed Béla Bartók's Contrasts (1938) to three dancers. Their ongoing project 9 Beginnings continued in 2014 with extracts from Chicago's Randolph Street Gallery archives. Testimonium (2015) responded to Charles Reznikoff's Testimony (1965) poems, with the band Joan of Arc live onstage. FCA-supported Caesar's Bridge (2014) created a context-specific installation/performance at Chicago's Julius Caesar Gallery. In 2015, the group commenced work on The Three Matadors Project, derived from a micro-play by the esteemed poet Jay Wright.
Their work has been presented at venues including COIL Festival at Performance Space 122, Fusebox Festival, Austin; the Museum of Contemporary Art, Chicago; Zoom Festival in Croatia; In>Time Festival, Chicago; Holstein Park, Chicago; Arnolfini, Bristol, United Kingdom; Tramway, Glasgow, Scotland; Nuffield Theatre, Lancaster, United Kingdom; Storefront Theater, Chicago; and Gray Center for the Arts and Inquiry at the University of Chicago. In 2009, Goulish and Hixson received a United States Artists, Ziporyn Fellowship in Dance. Goulish and Hixson both hold Honorary Doctor of Arts Honorary Degrees from Dartington College of Arts, University of Plymouth.
Matthew Goulish is a dramaturge and occasional performer for Every house has a door. Goulish is the author of books including 39 Microlectures––in proximity of performance (2000), The Brightest Thing in the World––3 lectures from The Institute of Failure (2012), and Work from Memory (2012), in collaboration with the poet Dan Beachy. His essays have appeared in Art Journal, The Drama Review, and the volume Support Networks, in the Chicago Social Practice History Series (2014). Previous to his 2014 FCA support, Goulish was awarded a 2004 Lannan Foundation Writers Residency. Goulish is an adjunct professor at the School of the Art Institute of Chicago.
Lin Hixson is Director of Every house has a door and was the director of the performance group Goat Island from 1987 to 2009. Previous to her 2014 FCA support, she received fellowships from The National Endowment for the Arts, the Chicago Dancemakers' Forum (2009), and The Illinois Arts Council (2012). Hixson's writing has been published in the journals Poetry, The Drama Review, and Performance Research; and included in the anthologies Live: Art and Performance (2004); Perform, Repeat, Record: Live Art in History (2012); and, with her drawings, Manifesto Now!: Instructions for Performance, Philosophy, Politics (2013). Hixson is co-curator of performance at Chicago's Sector 2337, and professor of performance at the School of the Art Institute of Chicago. She received her M.F.A. in Studio Arts from Otis Art Institute of Parsons School of Design.