Peter Gizzi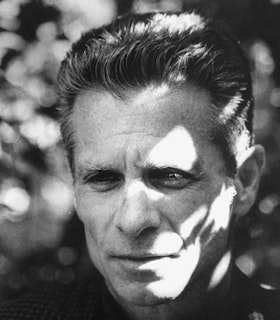 I used my grant to take leave from my job at UCSC and accept an invitation to be a resident at the Center for International Poetry in Marseille... I also traveled extensively through Spain and France and I purchased books, CDs, and videos that were essential to my research. The time away gave me an opportunity to write new work and collect notes from work I have been writing since my return. This grant was instrumental in allowing me to have uninterrupted time to focus and do my writing.
- Peter Gizzi, May 6, 2000
Artist Statement
My poems are an unruly drama of desire and its depiction. A shape, or a sound, a sentence to compose what is and what isn't. A circulation that travels an ellipse; sometimes it wobbles and then breaks and from that a poem will begin to take form. A figure announcing itself beside itself. I guess what I'm after is an environment, an experience of structure that collects in me. A condition of openness that figures a constant grappling with absence and lack. In a sense all my work is about this reckoning and displacement, enacted through an experience of lyric possession, but in it I would replace essentialism or soul with aesthetics or a core that is empty, a kind of holding open to allow poetic tendencies of cadence, form, tone, coloring to move through a flexible core—a force that is both a construction of self and an emptying of self—flexible to accommodate figures, things, voices, documentation; to combine, build and dissolve being, boundaries. To somehow let the poem become itself.
- 1998
Biography
Peter Gizzi is the author of In Defense of Nothing: Selected Poems 1987-2011 (2014), Threshold Songs (2011), The Outernationale (2007), FCPA-supported Some Values of Landscape and Weather (2003), Artificial Heart (1998), and Periplum (1992). In 2004 Salt Publishing of England reprinted an expanded edition of his first book as Periplum and other poems 1987-92. He has also published several limited-edition chapbooks, folios, and artist books. His work has been translated into numerous languages and anthologized in the United States and abroad.
Following his FCPA grant, Gizzi received support from the Howard Foundation (1998), and the John Simon Guggenheim Memorial Foundation (2005). In 2011 and 2015 he was named the Judith E. Wilson Visiting Fellow in Poetry at Cambridge University. Prior to his Grants to Artists award, Gizzi's honors include fellowships in poetry from the Rex Foundation (1993), and The Fund for Poetry (1993), and the Lavan Younger Poet Award from the Academy of American Poets (1994). Gizzi has held residencies at The MacDowell Colony, Yaddo, The Foundation of French Literature at Royaumont, Un Bureau Sur L'Atlantique, the Centre International de Poésie Marseille (cipM), and Tamaas.
His editing projects have included oblēk: a journal of language arts (1987-1993), The Exact Change Yearbook (1995), The House That Jack Built: The Collected Lectures of Jack Spicer (1998), and with Kevin Killian, My Vocabulary Did This to Me: The Collected Poetry of Jack Spicer (2008). From 2007 to 2011 he was the Poetry Editor for The Nation. Since 2003, he has been a contributing editor to the journal Conjunctions.
Gizzi has served on the faculty at Brown University, the University of California, Santa Cruz, the Jack Kerouac School of Disembodied Poetics Summer Program at Naropa, the University of New Orleans Summer Program in Madrid, Summer Literary Seminars in St. Petersburg, The Writer's Workshop at The University of Iowa, and Cambridge University. He received a B.A. from New York University, an M.F.A. from Brown University, and a Ph.D. from the State University of New York at Buffalo. He is a professor at the University of Massachusetts, Amherst.