Ralph Lemon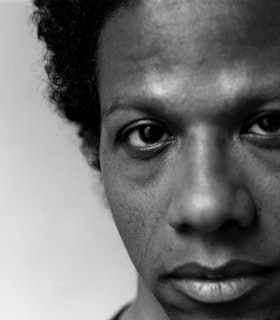 The Foundation for Contemporary Arts award helped me through this wildly abundant year. The award was an enormous affirmation of my work. I am deeply indebted.
- Ralph Lemon, November 28, 2012
Artist Statement
I am thinking around performance, the stage, the museum or gallery, visual art, video, film, writing... active contemplation and how I would like to be able to live in and between these particular forms (perceived medium landscapes) as organically as possible, banishing any hierarchy. I contemplate what it is I can't do, what's not possible, in this ongoing conversation I have with the body—as place, memory, culture—and as vehicle for cultural language. My artistic process entails a vigorous collision of creative cultures and inspired conversations that dictate how the work is constructed, and how it might be shared with a public audience. A principal question to this process is: how can an intensive artistic research and immediate art-making practice translate to the staged realm of the spectator? This ongoing struggle between process and production creates a tension that is a vital element in all of my artistic work.
- December 2011
Biography
Ralph Lemon is a dancer, choreographer, writer, and visual artist. He currently serves as the Artistic Director of Cross Performance, a company dedicated to the creation of cross-cultural and cross-disciplinary performance and presentation. In 2004, Lemon concluded The Geography Trilogy, a decade-long international research and performance project exploring the "conceptual materials" of race, history, memory, and the creative practice. The project was comprised of three dance/theater performances Geography (1997), Tree (2000), and Come home Charley Patton (2004). Later works include How Can You Stay in The House All Day and Not Go Anywhere? (2008-2010), Rescuing the Princess, a multimedia performance commissioned for the Lyon Opera Ballet (2009); Ralph Lemon and Okwui Okpokwasili in the Atrium at The Museum of Modern Art (2011); dance/film project Four Walls (2012). Lemon curated the Fall 2012 performance series Some sweet day at The Museum of Modern Art, and the 2010 performance series I Get Lost at Danspace Project.
Lemon's solo exhibitions include 1856 Cessna Road at The Studio Museum in Harlem (2012); How Can You Stay In The House All Day and Not Go Anywhere? at the Yerba Buena Center for the Arts (2010); (the efflorescence of) Walter at the Contemporary Art Center, New Orleans (2008), and The Kitchen (2007); The Geography Trilogy at Zilkha Gallery at Wesleyan University, Middletown, Connecticut (2001); and Temples at Margaret Bodell Gallery, New York (2000). Lemon has shown work in group exhibitions at The Studio Museum in Harlem, Hayward Gallery, London, United Kingdom.; and The Nasher Museum of Art at Duke University.
Following his FCA support, Lemon was a 2013-14 Annenberg Fellow at The Museum of Modern Art, where he curated a series of "performance essays," titled Value Talks. In 2020 Lemon was named a MacArthur Fellow.
Prior to his 2012 Grants to Artists, Lemon received an Alpert Award (1999), a Bellagio Study Center Fellowship (2004), a John Simon Guggenheim Memorial Foundation Fellowship (2009), a United States Artists Fellowship (2009), two New York Dance and Performance "Bessie" Awards (1986, 2005), two New York Foundation for the Arts Fellowships (2004, 2009).
Lemon received a B.A. from the University of Minnesota.