Ron Padgett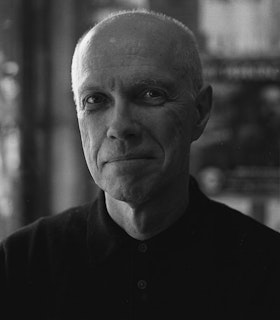 …the grant also gave me something of lasting value: a validation of my work by people whose opinion counts with me. On those dark nights when my current writing look dim to me, this validation gives me a renewed jolt of energy and optimism, and I go back to work on it.
- Ron Padgett, January 13, 1998
Biography
Ron Padgett is the author of numerous books of poetry, fiction, and prose.
His poetry has been translated into fourteen languages and has appeared in The Best American Poetry, Poetry 180, Postmodern American Poetry: A Norton Anthology, and The Oxford Book of American Poetry, and on Garrison Keillor's Writer's Almanac. Padgett is the editor of five literary books and collections of poetry and is celebrated as a translator of Blaise Cendrars and Apollinaire. He is also an editor and writer of collections of writings on education and poetry teaching. New York Review Books published his translation of Zone: Selected Poems of Guillaume Apollinaire in 2015.
Since receiving his 1996 Grants to Artists award, Padgett has received an American Academy of Arts and Letters Award for Poetry in 1999, has been appointed Officer of the Order of Arts and Letters by the French Government in 2001, received the 2003 Civitella Ranieri Foundation Fellowship, and was the winner of the Poetry Society of America's 2009 Shelley Memorial Award. His How Long was a 2012 Pulitzer Prize Finalist in Poetry, and his Collected Poems received the 2014 L.A. Times Best Book of Poetry prize and the 2014 William Carlos Williams Prize from the Poetry Society of America. Prior to his 1996 FCPA support, Padgett received a 1986 John Simon Guggenheim Memorial Foundation Fellowship. His work has been supported by the Poets Foundation, National Endowment for the Arts, Creative Artists Public Service, New York State Council on the Arts.
Padgett studied writing at Wagner College, held a Fulbright Fellowship in Paris studying twentieth century French literature, and received his B.A. from Columbia University in English and Comparative Literature. Since 1969 Padgett has taught poetry workshops for students and teachers across the U.S. and in Sweden. He has also taught at Poets House in New York, Columbia University, and Brooklyn College. Padgett is a Chancellor Emeritus of the Academy of American Poets.