Steve Paxton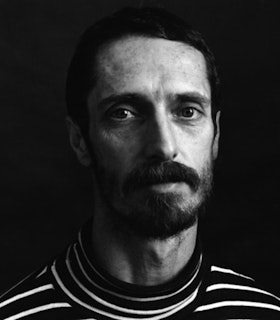 To sum it up, the Foundation for Contemporary Arts has supported a 40-year exploration into the phenomena of dance improvisation, including two improvisation technical approaches, Contact Improvisation and Material for the Spine, with supporting published material in CQ, which is now one of the older dance publications existing in the U.S., and has published articles and books investigating artistic practice, written by artists.
- Steve Paxton, June 30, 2012
Artist Statement
Paxton wrote the following about each of his early FCPA grants:
1972 grant, $500: The performance at the John Weber Gallery took place over a week in June 1972, with the audience invited for anytime in the afternoons. With augmentation from New York City performers, and other students from Rochester University and Bennington College, we had seventeen performers. It was titled Contact Improvisations. From that seed, the form we derived for that performance has become a dance staple around the world. Literally. No one has any idea how many people do Contact Improvisation, but as did the nascent Internet of the same period, it has grown virally, and has attracted tens of thousands of dancers since the original grant.
1987 grant, $2,000: By this time Contact Improvisation had become very popular, and much of my time was spent teaching it to beginners. It has been called an "art-sport," and I was aware that the sport aspect had become ascendant. I decided to analyze it and derive a dance-technical approach to the movement used to do it. This became Material for the Spine, a workshop that I continue to teach."
"Also supported by [grants from FCA], as an influence of the work which they enabled, two solo performances of my own: The Goldberg Variations by J.S. Bach Played by Glenn Gould Improvised by Steve Paxton (1986-91) and Some English Suites, also by Bach and Gould, (1991-2005). Video clips of these dances are included in the DVD Material for the Spine. They were performed all over the place; New York City, Philadelphia, Eugene, Oregon, Germany, England, France, Belgium, Taiwan, Australia...
Biography
Steve Paxton is a choreographer and dancer. He is the founder of Contact Improvisation.
Paxton began his movement studies in gymnastics and then trained in martial arts, ballet, and modern dance. In the summer of 1958, Paxton attended the American Dance Festival at Connecticut College, where he trained with choreographers Merce Cunningham and José Limón. After moving to New York City, he was a member of the José Limón Company in 1959 and a member of the Merce Cunningham Dance Company from 1961 to 1964. He was a founding member of the dance collectives Judson Dance Theater and Grand Union (with Yvonne Rainer, Barbara Lloyd, Nancy Lewis, David Gordon, Douglas Dunn, and Trisha Brown).
Paxton's early works were created from routine activities, in which walking, standing still, eating, smiling, and dressing and undressing provided everyday material for him to enact and examine. Other works were conceived as performance installations, such as Physical Things (part of 9 Evenings: Theatre and Engineering held at the 69th Regiment Armory in New York, 1966), a constructed environment that centered on a polyethylene air-inflated tunnel that the audience walked through to encounter props, image projections, sounds, and performers. In 1972, he conceived open-process performances at the John Weber Gallery in New York (Paxton received a $500 FCPA grant that year in support of these performances).
Throughout his career, Paxton's singular investigation of improvisation has opened new ideas in creating and composing choreographic work. During his time with Grand Union, Paxton first formulated Contact Improvisation, a dynamic, partner-based movement that is now practiced worldwide. From Contact Improvisation, he developed Material for the Spine in 1986, a practice that examines movement outward from the core of the body. Paxton received a $25,000 Grants to Artists award in 1994, with which he hired a small dance company to learn his new technique, Material for the Spine.
Paxton's work has been presented at the Museum of Modern Art, Tanz im August in Berlin, Španski Borci Cultural Centre in Ljubljana, 9th International Contemporary Dance Festival in Venice, Baryshnikov Arts Center, and Tanzwerkstatt Europa in Munich. In 2013, Dia Art Foundation presented Night Stand (2004), a work by Paxton and Lisa Nelson, at Dia:Chelsea in New York City. In 2014, Dia:Beacon presented a year-long performance retrospective of Paxton's works from 1964 to 2010.
Subsequent to his 1994 FCPA grant, Paxton has received a 1995 John Simon Guggenheim Memorial Foundation Fellowship, a 1999 New York Dance and Performance "Bessie" Award, and the Golden Lion for Lifetime Achievement from the 2014 Dance Biennale in Venice. Prior to his 1994 Grants to Artists award, Paxton received grants from the National Endowment for the Arts (1980), Rockefeller Foundation, Change, Inc., Experiments in Art and Technology, and a 1987 New York Dance and Performance "Bessie" Award.
Paxton has been a contributing editor to Contact Quarterly and published the DVD Material for the Spine in 2008.