Suzanne Bocanegra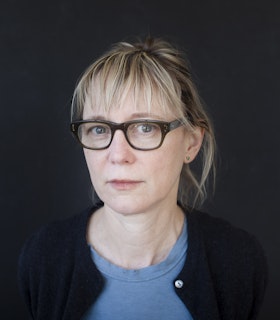 Without the financial support from the Foundation for Contemporary Arts, I'm not sure how I would have gotten through [2020]. The funds were used to help make up for all the work and income that I lost during the pandemic… Needless to say, all of my scheduled exhibitions, publications, workshops and performances were canceled—hopefully just postponed but you never know… Of course, throughout the pandemic I kept working on all these things, so when everything gets back to normal, I will be ready.
- Suzanne Bocanegra, January 4, 2021
Artist Statement
I use the tools of theater to interrogate various tropes of the history and practice of visual art. And I use visual art to test the conventions of live performance and theater.
- December 2019
Biography
Suzanne Bocanegra is an artist. Her work involves large-scale performance and installation, frequently translating two-dimensional information, images, and ideas into three-dimensional scenarios for staging, movement, ballet, and music.
In 2010, Bocanegra was asked to present a lecture on her work at The Museum of Modern Art. The resulting work, which she wrote and directed, became the evening-length performance When a Priest Marries a Witch, an Artist Lecture by Suzanne Bocanegra Starring Paul Lazar, and was subsequently performed at the CounterCurrent Festival at The Houston Museum of Fine Arts and at theater festivals such as Prelude Festival and Fusebox Festival. Bodycast, an Artist Lecture by Suzanne Bocanegra Starring Frances McDormand (2013) premiered at The Carnegie Museum of Art and traveled to the Hammer Museum and the Brooklyn Academy of Music (BAM) in 2013. Bocanegra's third artist lecture work, Farmhouse/Whorehouse an Artist Lecture Starring Lili Taylor (2017), had its New York premiere at BAM in 2017 and traveled to the Center for the Art of Performance at the University of California, Los Angeles, the Pulitzer Foundation in St. Louis, and SITE Santa Fe, among others. Her artist lecture Honor (2020) was co-commissioned by The Metropolitan Museum of Art, the Center for the Art of Performance at the University of California, Los Angeles, and the Institute for Contemporary Art, Boston.
Her 2018 solo exhibition at the Fabric Workshop and Museum, Poorly Watched Girls, restaged three historical theatrical pieces, each based on a voyeuristic observation of a woman in trouble­–romantic, spiritual, and emotional.
Bocanegra is a recipient of the Rome Prize (1990) and the Louis Comfort Tiffany Foundation Biennial Competition Artists Award (2001), and has received grants from the New York Foundation for the Arts (1989, 1993, 2001, 2005), the Pollock-Krasner Foundation (1990, 2003), the Joan Mitchell Foundation (2001), the National Endowment for the Arts (1994), the Marie Walsh Sharpe Arts Foundation (1993), and the Mid-Atlantic Arts Council (1991). In 2013, she received a Smithsonian Artist Research Fellowship, and in 2007, a Danish Arts Council Fellowship. She has a B.F.A. from the University of Texas at Austin and an M.F.A. from San Francisco Art Institute.