Sylvie Courvoisier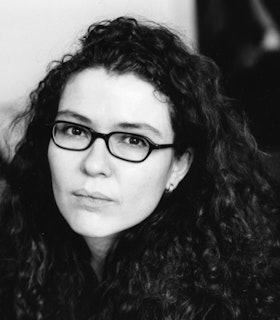 The funds from the Foundation for Contemporary Arts Grants to Artists Award assisted me in repairing my piano; paying from my trio tours with Kenny Wollesen and Drew Gress in South America and Europe; funding my Trio CD promotion and publicity; creating a video and production for my new project Cast-A-Net with Israel Galvan, Evan Parker, Mark Feldman and Ikue Mori; and it helped me pay for much needed house and music studio repairs.
- Sylvie Courvoisier, December 7, 2018
Artist Statement
As a pianist and composer, I combine contemporary composition with open improvisation. I am balancing the electricity of free improvisation with the structuralism of written composition. I integrate prepared piano with non-prepared piano while weaving together lyricism and noise, jazz and classical, and electronic and acoustic. I work with and against the contrast of these sounds.
- December 2017
Biography
Sylvie Courvoisier is a pianist, composer, and improviser. She has led multiple groups and has been commissioned to write music for concerts, radio, dance, and theater. Courvoisier has recorded nine albums as a bandleader, 25 as a co-leader, and 25 as a side-person, notably on ECM, Tzadik, and Intakt Records. She has toured widely across the United States, Australia, Canada, Europe, and Japan.
Courvoisier regularly performs solo, in duo with Mark Feldman, and as the leader of the Sylvie Courvoisier Trio, which includes Kenny Wollesen and Drew Gress. She is a co-leader of the Miller's Tale quartet with Mark Feldman, Ikue Mori, and Evan Parker, and has been a member of Mephista with Ikue Mori and Susie Ibarra since 2000. Courvoisier regularly performs in a number of John Zorn's groups and compositional projects including Cobra and the Bagatelle Marathon. Since 2010, she has been a pianist and composer for flamenco dancer Israel Galvan's project La Curva in more than 150 performances around the world. In 2018, Galvan and Courvoisier will debut Cast-A-Net, a new project with Mark Feldman, Ikue Mori, and Evan Parker, and are developing a duo version of Consagrazion for piano and dance to debut in 2019.
Courvoisier has performed and recorded with Tim Berne, Joey Baron, Ellery Eskelin, Fred Frith, Yusef Lateef, Ingrid Laubrock, Joëlle Léandre, Butch Morris, Tony Oxley, Herb Robertson, Wadada Leo Smith, and Tomazs Stanko, among others. Her albums include the Sylvie Courvoisier Trio's D'Agala (Intakt, 2018); Crop Circles (Relative Pitch Records, 2017), a duo with Mary Halvorson; Miller's Tale's Miller's Tale (Intakt, 2016); and Salt Task (Relative Pitch Records, 2016), a collective trio with Chris Corsano and Nate Wooley.
Courvoisier is the recipient of the FOUNDATION SUISA Jazz Prize (2017); Chamber Music America's New Jazz Works (2016); a New York Foundation for the Arts Grant (2013); and Switzerland's Grand Prix de la Fondation Vaudoise de la Culture (2010). She received a B.A. from Gymnase du Bugnon, and attended the Conservatoire de Lausanne in Lausanne, Switzerland.