Wendy Rogers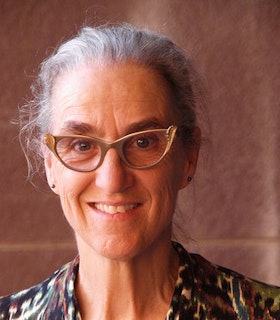 The [Grants to Artists award] transformed my life from the moment I heard the news in fall 2000. I was visiting New York to work on new choreography for a March 2001 performance at Joyce SoHo, already stressing over the debt I was racking up on my credit cards… Immediately the financial worry I had been carrying fell off me and all my energy went into work.
- Wendy Rogers, June 18, 2002
Artist Statement
Throughout MAKESHIFT dancing (1991-2000) I explored the perceptual, physical, and poetic relationships we form with our surroundings. Seeking refuge from commodification, I replaced the Wendy Rogers Dance Company, repertory, and fiscal year with long-term independent relationships, an evolving body of work, and a decade of time. Framing my work as a ten-year project freed me to discover the way I want to work. An ongoing, open-ended approach to choreography invites influence, convergence, exchange, transitory performance, flexibility, and alertness to circumstance. In essence, the project continues.
In recent dances I have been honing "the discipline of fragments," a choreographic method arising from a preoccupation with finding continuity out of discrete and disparate materials. 2 Trees from Brazil (2000) incorporates the non-linear and disjunctive geography of the electronic 'space' we so frequently inhabit. In the solo prelude (2001), Terry Rosenberg's spontaneous drawing, Peter Terezakis's video projection, and my practice of kinetic mapping converge. In the duet riprap (2001), Jennifer Twilley and I scramble through chunks of movement akin to the "broken concrete" of the title. I am endlessly interested in the way movement and ideas leap out of each other.
- 2001
Biography
Wendy Rogers is a dancer and choreographer whose work has been shown for over 40 years. Her mutli-year projects involve dances that are focused by singular concepts that evolve into performances allied to occasion and place.
From 2001 to 2010 Rogers created WENDY ROGERS dancing, the first production of which premiered at Joyce SoHo in March 2001. This FCPA-supported, evening-length work included two repertory pieces and four premieres. Rogers' opening solo prelude was accompanied by live drawing by Terry Rosenberg, which was projected on the back of the theater. Microphones attached to the sketchpad projected the sound of Rosenberg's etchings, creating the score. Her ten-year projects MAKESHIFT dancing (1991-2000) and WENDY ROGERS dancing (2001-2010) toured nationally and internationally at venues including East Bay Center for the Performing Arts in Berkeley, Laney Theater in Oakland, San Diego State University, Danspace Project, Joyce SoHo, Transito Festival in Tijuana, the Gardens at Yerba Buena Center for the Arts, Culver Center for the Arts at University of California Riverside, and University of California, Los Angeles.
Rogers began working on the in-progress See What Happens in 2011. In this piece her choreography continues explorations of dance as architecture of action, investigating the ways people shape place, and the ways place shapes human movement and interaction. This project marks a shift to Repo, her name for the process of returning to dancing from prior decades of work as a way to move forward. This approach has led Rogers to focus on creative research, choreography and performance, new and revisited collaborations, archiving, exhibitions, and a website project. She has worked on projects produced by choreographers Margaret Jenkins, Carolyn Brown and Sara Rudner; composers John Luther Adams and Paul Dresher; and filmmaker George Lucas.