Yasuko Yokoshi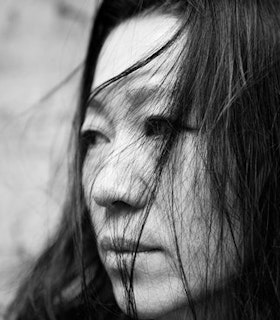 With the current financial crisis, it makes it harder for the independent artist to raise money for artistic projects. The FCA grant was a great contribution to take off the project on time and it helped in getting additional grants by having a solid creative foundation with extensive artistic research and preparation.
- Yasuko Yokoshi, January 2009
Artist Statement
Dance is a medium that I use to enhance presence. I explore from minimum to extreme and all the shades and degrees in-between to locate the exact presence I want to be and I want to see on stage.
I am obsessed with controlling and not controlling. I am always regretting what I lack, or what I have in excess. I am bad at relationships. The communication that is the focus of my work is a tool I use to learn how to relate to others. I am always aware of my relationship to other people, to society, to history, and to my own knowledge. I inspire myself in order to fulfill the gap between knowing and not knowing. I often find myself being wrong and failing and I don't mind being wrong and failing as they help me to focus on what I am making. Creating frees me from being one place, one person, and one time.
- December 2007
Biography
Yasuko Yokoshi is a choreographer, dancer, and filmmaker. Her work entwines cultures and personal insights to create radical performances through the melding of dance, video and storytelling as layered contemporary performance projects.
Prior to her 2008 FCA grant, Yokoshi's work had been performed at venues including Festival a/d Werf in Holland (1998), Festival Sommer SIZEN in Austria (2001), MASS MoCA (2001), Performance Space 122 (2003), Portland Institute of Contemporary Art's Time-Based Art Festival (2003), the Whitney Museum of American Art (2003), the Guggenheim Museum (2006), and The Kitchen (2008).
Yokoshi's 2008 Grants to Artists award supported her work Tyler Tyler (2010), which pushed her explorations of cultural authenticity as she observed how traditional Japanese dancers and American contemporary dancers interpret techniques, physical qualities, and aesthetics of the other. American contemporary dancers performed Kabuki dances using their own postmodern vocabulary and traditional Japanese dancers explored the application of contemporary choreographic techniques on their Kabuki forms. The work sought to respect each form while stripping it of history and culture. Yokoshi has since received commissions for directing and choreographing from Danspace Project, Dance Theater Workshop, Japan Society, Théâtre de la Ville in France, and Frascati Theater in Holland.
Since receiving her 2008 FCA grant, Yokoshi was awarded a John Simon Guggenheim Memorial Foundation Fellowship (2009); she was the inaugural Resident Commissioned Artist at New York Live Arts (2011-2013), and a Resident Artist at Baryshnikov Arts Center (2013). Prior to her 2008 Grants to Artists award, Yokoshi received a Creative Capital Grant (2002), two New York Dance and Performance "Bessie" Awards for her choreography of Shuffle (2003) and what we when we (2006), and a BAXten Award (2007).
Yokohoshi earned a B.A. in Choreography from Hampshire College in 1986. She is a curatorial adviser at The Kitchen and also serves on the board of directors of Movement Research.