Back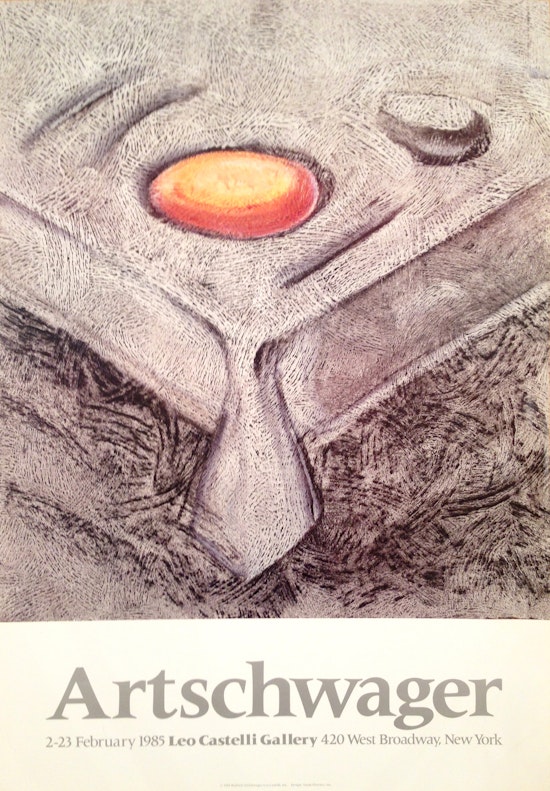 Richard Artschwager
"Artschwager"
Leo Castelli Gallery, New York
1985
Exhibition poster
33 x 23 inches

$100
Condition
Printed on semi-glossy thick paper. Some water damage lower right hand corner; right side irregular surface; browning on corner.
FCA Exhibition History
"Posters 3: Online Exhibition and Sale to Benefit the Foundation for Contemporary Arts"
November 1-November 20, 2019
This work was donated by the artist in support of FCA's grant programs.