Back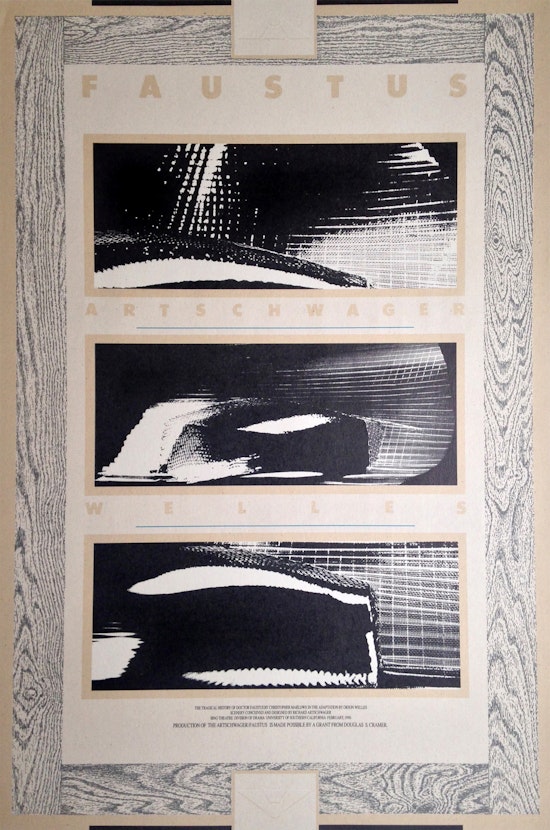 Richard Artschwager
"Faustus, Artschwager, Welles"
Bing Theatre Division of Drama, University of Southern California
1990
Poster
30 x 20 inches

$100
Condition
Printed on thick uncoated paper. Upper right hand corner small fold. Upper right hand small faded black mark. Top left hand corner small dent.
FCA Exhibition History
"Posters 3: Online Exhibition and Sale to Benefit the Foundation for Contemporary Arts"
November 1-November 20, 2019
This work was donated by the artist in support of FCA's grant programs.