Back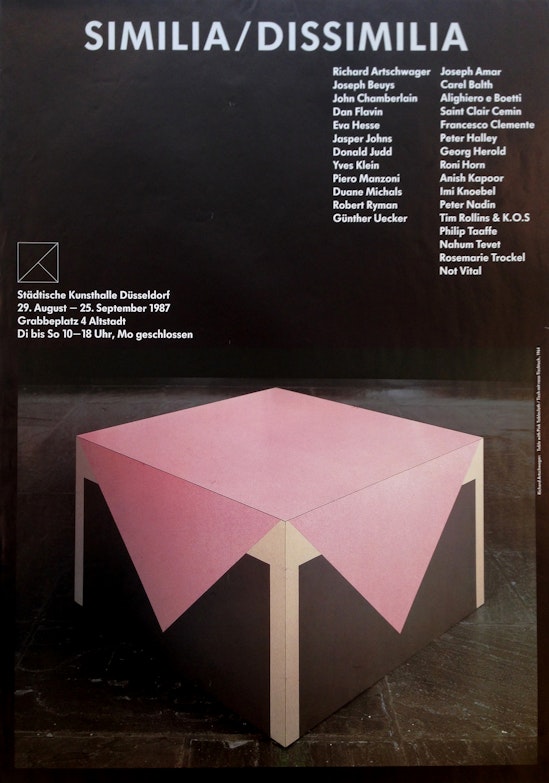 Richard Artschwager
"Simila/Dissimila"
Städtische Kunsthalle Düsseldorf, Germany
1987
Exhibition poster
33 x 23 1/4 inches

$75
Condition
This poster is in okay condition. The glossy paper isn't fully smooth. There are a few small tears (less than a centimeter) along the left corner. There is also a small fold in the upper right corner.
FCA Exhibition History
"Posters: Online Exhibition and Sale to Benefit the Foundation for Contemporary Arts"
October 20 - November 11, 2022
This work was donated by the artist in support of FCA's grant programs.