Aya Ogawa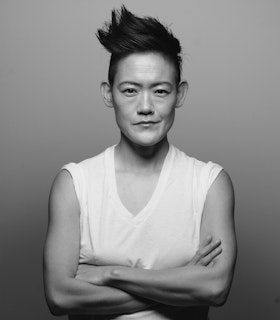 Artist Statement
I was born in Japan and was raised between Tokyo and various places in the United States including Georgia, Texas, and California. In my grappling with the trauma of the immigrant experience, theater became my home, a place of transformation and multiplicity. When I graduated college and entered the field as a hopeful actor, I realized that if I wanted to create the kind of art I wanted to see in the world, I'd have to do it myself. I began writing and directing out of necessity and trained myself through doing. My work reflects who I am. My plays are my way of responding to the world on both a micro and macro level, cultivating and activating community. I center Asian women and nonbinary folks in the stories I choose to tell, and explore themes of immigration and cultural identity. Utilizing collaborative creative processes with performers and designers, I aim to create work that is vulnerable and dynamic, accessible and complex.
- December 2022
Biography
Aya Ogawa is a theater artist, writer, director, deviser, performer, and Japanese-to-English translator for performance scripts. Their work centers women/non-binary perspectives and utilizes the stage as a space for exploring cultural identity and other facets of the immigrant experience. Cumulatively, all aspects of their artistic practice synthesize their work as an artistic and cultural ambassador, building bridges across cultures to create meaningful exchange amongst artists, theaters, and audiences both in the United States and in Asia.
Ogawa wrote, directed, and performed in The Nosebleed which was presented at The Public Theater as part of the Incoming! series at the Under the Radar Festival, New York, NY (2019), and premiered at the Japan Society, New York, NY (2021) co-presented by The Chocolate Factory Theater. The Nosebleed was also presented at LTC3/Lincoln Center Theater, New York, NY (2022) and Woolly Mammoth Theatre, Washington, D.C. (2023). The play examines Ogawa's fractured relationship with their long-deceased father and considers his impact on their life. A darkly humorous play, The Nosebleed emerged from an exploration of failure—considering how failure is inherited and bequeathed and observing the lack of space and time given to acknowledging, processing, and honoring failure. Ogawa received a 2022 Obie Award: Special Citation for the Creation, Writing, and Direction ofThe Nosebleed (Lincoln Center Theater | Japan Society).
Ogawa wrote and directed Ludic Proxy: Fukushima, Japan Society, New York, NY (2020); Ludic Proxy, The Play Company, New York, NY (2015); Journey to the Ocean, The Foundry Theatre, New York, NY (2011); oph3lia, HERE Arts Center, New York, NY (2008); and A Girl of 16, LATEA, New York, NY (2003). They directed Haruna Lee's Obie Award–winning Suicide Forest (2019) and Maiko Kikuchi and Spencer Lott's 9000 Paper Balloons (2021). Ogawa is developing Meat Suit: the shitshow that is motherhood and a one-performer adaptation of Franz Kafka's The Metamorphosis in collaboration with Saori Tsukada, with new music by Philip Glass.
They have translated numerous Japanese plays into English, including work by Toshiki Okada, Satoko Ichihara, and Yudai Kamisato; many of these translations have been published and produced in the United States and United Kingdom.
Ogawa is a recipient of the President's Award in Performing Arts from the Lower Manhattan Cultural Council (2015), and has been an Artist in Residence at Brooklyn Arts Exchange and a member of the Devised Theater Working Group at The Public Theater. They were a finalist for the 2022 Alan Schneider Director Award from Theatre Communications Group and a finalist for the 2021 inaugural Barbara Whitman Award from the Stage Directors and Choreographers Workshop Foundation.
Ogawa is a resident playwright at New Dramatists and a member of the Usual Suspects community at New York Theatre Workshop. They received a B.A. from Columbia University.