Mika Tajima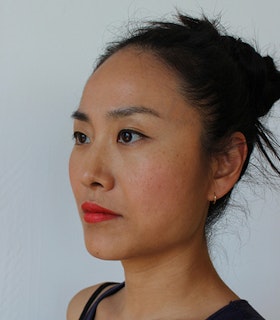 With the help of the FCA Grant, I was able to continue working with various programmers and electrical engineers to create the technologies that underlie my new installation and sculptural works. At the time I was awarded the FCA grant, I had been working on two new projects for the Okayama Art Summit (in Japan).The installations were extremely complicated and as I began realizing the works in their physical forms, I was met with so many unforeseen technical challenges that necessitated much experimentation and invention.The FCA grant allowed for this vital experimentation and possibility to work with specialists as each challenge arose—I used the funds to pay the specialists, for materials related to the experimentation (i.e. new solvent resistant plastics, high tech electromagnets, ferrofluid, etc.), and fabrication of specialized equipment. Without this generous funding, I would either be in more debt or would not have been able to realize the works to their fullest capacity. Having been able to complete these works has raised the stakes for me conceptually, bringing me to a new level in my work.
- Mika Tajima, December 5, 2019
Artist Statement
The core of my artwork is about performance, control, and freedom. My early installations and collaborative work explored how the built environment shapes human activities and bodies. In each of these projects the performing subject (e.g. speaker, dancer, designer, factory worker, musician, filmmaker) confronts determined situations and seeks new possibilities through modes of non-performance and autonomy. Recent exhibitions focus on the bodily and psychic experience of power―being a subject of contactless force from within and beyond. This includes contemporary technologies that produce a body conditioned to react and a psyche turned against itself. In my practice, transmediating between the invisible and the material becomes a way to understand the agency of being uncontainable, unreachable, unscrapable, and not yet knowable.
- December 2018
Biography
Mika Tajima is an artist whose practice materializes techniques developed to shape the physicality, productivity, and desires of the human body. Her sculptures, paintings, videos, and installations focus on the embodied experience of ortho-architectonic control and computational life. From architectural systems to ergonomic design to psychographic data, Tajima's works operate in the space between the immaterial and the tangible to create heightened encounters that target the senses and emotions of the viewer, underlining the dynamics of control and agency.
The abstract jacquard woven textile portraits that comprise Tajima's Negative Entropy series (2012-ongoing) focus on the historical and material texture of industrial technology. Featured in Programmed: Rules, Codes, and Choreographies in Art, 1965–2018 at the Whitney Museum of American Art (2018-19), the work demonstrated the intertwining histories of textile and digital production through transmediated images of data center sites.
Referencing communal rejuvenation spas, Meridian (Gold) (2016), commissioned by SculptureCenter, created a framed seating zone that emitted illuminated plumes of vapor that responded in real time to the global sentiment for gold, a proxy for geopolitical and economic mood. Human Synth (2015) used predictive analytics and sentiment analysis as underlying technologies to produce evolving images of human emotional states, and has been featured in exhibitions at the Palais de Tokyo, Paris, France; the Eleventh Gwangju Biennale, Gwangju, Korea; and Borusan Contemporary, Istanbul, Turkey. As a product of extractive and predictive algorithms, the video and light installations are projections of a contingent future. Tajima's early installations and collaborative work explored performance in relation to the built environment, stemming from an interest in how the performing subject negotiates spaces and objects that outline bodily action. Using recording studios, film sets, industrial factories, data centers, and office work environments as production sites, these projects included collaborations with Vito Acconci and Charles Atlas.