Thomas Bradshaw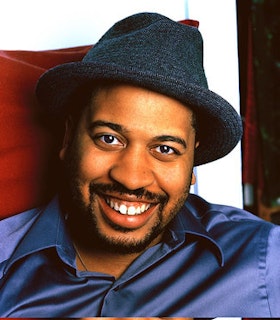 Being an artist is often financially precarious, and many people leave the arts precisely for that reason: The uncertainty can be hard to live with. The FCA grants give artists hope for the future, and the ammunition to continue to make their art.
- Thomas Bradshaw, January 2013
Artist Statement
I write to challenge social norms and provoke audiences to question their deep-seated beliefs about the world. I believe it is the duty of artists to inspire audiences to question the world around them, to provoke them to interrogate what is true and what is illusion. Too many plays fail to inspire any response in audiences. Many plays simply regurgitate whatever it is that a particular audience wants to hear. These plays fail to move any societal debate beyond where it already is.
Theater is not and should not be viewed as a simple, self-congratulatory form of entertainment. It should slap the audience awake with its audacity and rivet them with its electricity. A play should explode in one's mind so that all else is wiped clean, and what is left is the experience. When my audiences leave the theater, the debates on the sidewalk outside are not about coffee or tea; questions are raised, taboo discussions are had. This happens because people are presented with art that shakes their foundations. Some people are frightened by the radical and forceful way I present my subjects: race, class, sex, religion and society. My plays drag them from the comfortable shadows of their caves, kicking and screaming, into the blinding light of the sun.
- December 2011
Biography
Thomas Bradshaw is a playwright who creates plays that aim to question viewers' entrenched ideas about society, history, and culture. His works often tackle taboo subjects and desires in a frank, absurd manner.
In 2011, Bradshaw's Burning premiered Off Broadway, produced by The New Group and directed by Scott Elliott. Among Bradshaw's other plays are Prophet (2005), Strom Thurmond is Not a Racist (2007), Cleansed (2007), Purity (2007), The Bereaved (2009), Burning (2011), Mary (2011), Southern Promises (2008), Dawn (2008), FCA-supported Job (2012), and Intimacy (2014). His plays have been produced at The New Group, the Flea Theater, and Performance Space 122. Bradshaw has received commissions from Soho Theatre in London, The Goodman Theater, Soho Repertory Theater, The Flea Theater, The State Theater of Bielefeld in Germany, Partial Comfort Productions, Manhattan Theater Club, and the Foundry Theater.
Prior to his Grants to Artist, Bradshaw received a New York Theater Workshop Fellowship (2006-2007), a John Simon Guggenheim Memorial Foundation Fellowship (2009), a Streslin Fellowship from the Soho Repertory Theater (2009-2010), a Prince Charitable Trust Prize (2010), and a New Voices/New York Fellowship from the Lark Play Development Center (2011).
Bradshaw received a B.A. in Theater and Sociology from Bard College (2002), and an M.F.A. in Playwriting from Brooklyn College in Mac Wellman's playwriting program (2004). Bradshaw has taught at Brooklyn College and is a professor of Playwriting at Northwestern University.