William Winant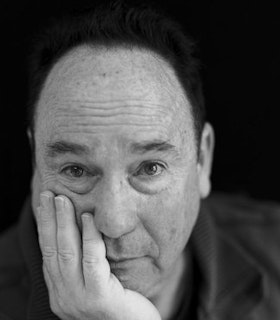 [The FCA Grant] meant a lot to me, a sort of lifetime recognition of all the work I've done over a 40-year period with numerous composers, choreographers, filmmakers, and improvisers... This grant is like a safety net for me allowing me to continue my work this year and next without having to worry.
- William Winant, December 6, 2016
Artist Statement
I'm an experimental/avant-garde percussionist who enjoys working and collaborating with artists, who are coming from a diverse and wide range of musical and artistic interests. I like to work with artists where my creative input and/or style is a key component of the work being created. I work in many different mediums, which may include electronic, film, dance and theater. Improvisation since the beginning of my career is an important aspect of what I do, both in my own groups and as a side-person in many other groups. In fact, and in many ways I consider myself a sort of glorified side-person, who over the years has been lucky enough to work with so many of my musical and artistic heroes!
- December 2015
Biography
William Winant is an avant-garde percussionist who has performed and collaborated with musicians musical acts as diverse as Sonic Youth, Mr. Bungle, John Zorn, and Oingo Boingo. He has studied with James Tenney, Steve Reich, and John Bergamo, played music with The Kronos String Quartet, Anthony Braxton, Cecil Taylor, Roscoe Mitchell, Keith Jarrett, and Yo-Yo Ma, and has recorded music with Christian Wolff and Danny Elfman.
Winant has been timpanist with the Philharmonia Baroque Orchestra in San Francisco, as well as principal percussionist with the Cabrillo Festival Orchestra. He is currently principal percussionist with the San Francisco Contemporary Music Players and the John Zorn Chamber Ensemble, and has been the percussionist with the avant-rock band Mr. Bungle since 1995. He has also been a featured guest artist with the Los Angeles Philharmonic, the San Francisco Symphony, and the Library of Congress, and has performed at major venues and international festivals throughout Europe and North America. Composers who have written works for Winant include Chris Brown, Alvin Curran, Fred Frith, Peter Garland, Lou Harrison, Terry Riley, David Rosenboom, Somei Satoh, Wadada Leo Smith, and John Zorn.
Winant has made more than 200 recordings in a variety of genres, including music by Han Bennink, Earle Brown, Luc Ferrari, Pauline Oliveros, Mike Patton, Karlheinz Stockhausen, Siouxsie and the Banshees, The Ex, and White Out with Jim O'Rourke. Winant took part in the 1976 American premiere of John Cage's "Lecture on the Weather" at the Albright-Knox Art Gallery in Buffalo, New York. Winant also performed in the 1992 premiere of Cage's "Four6," a piece dedicated to Winant, Pauline Oliveros, Joan La Barbara, and Leonard Stein. Winant's notable works include his recording of Lou Harrison's La koro sutro (1988) and SYR4: Goodbye 20th Century (1999), on which he collaborated closely with Sonic Youth and avant-garde classical composers. In 2016, Winant performed at the Solomon R. Guggenheim Museum, New York as part of John Zorn's Praise, a new work for harp, electronics, and percussion to accompany the exhibition Agnes Martin.
Winant was often an important catalyst for Lou Harrison's works, touring internationally for the premiere of his Rhymes with Silver along with Yo-Yo Ma and the Mark Morris Dance Group. In 2003, Winant celebrated the 50th anniversary of the Merce Cunningham Dance Company with Takehisa Kosugi and Christian Wolff. Together they created music for a series of eight special Events staged by Merce Cunningham Dance Company at London's Turbine Hall at the Tate Modern. Winant performed on Danny Elfman's soundtrack for Tim Burton's Batman Returns (1992) and recorded music with David Lindley and Henry Kaiser for Werner Herzog's Encounters at the End of the World (2007). Five American Percussion Pieces (2013) was Winant's first artist release and features performances by Lou Harrison, James Tenney, Michael Byron, and Alvin Curran.
Winant received a B.F.A. from York University in 1978 and an M.F.A. from Mills College in 1982. From 1984-1992, he was Mills' Artist-in-Residence with the Abel-Steinberg-Winant Trio, which has premiered more than twenty-five new works for violin, piano, and percussion at prominent festivals and recitals worldwide. Winant is a visiting Lecturer in Music at the University of California Santa Cruz and Mills College.