Yuji Takahashi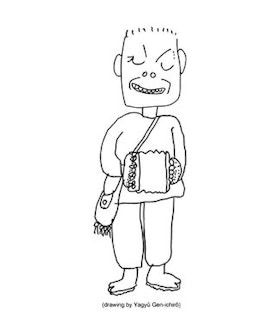 The most [important] impact of the grant on me was the moral support more than the actual amount of money... Here in Japan, I place myself on the fringe of new music arena so that I can manage without many commissions and have avoided receiving prizes and awards, to stay away from the system because I observe the recognition often makes people defensive... I should say [the Foundation's] grant created more free time and feeling to do so (reflect on the nature of my working).
- Yuji Takahashi, January 20, 2007
Artist Statement
I am interested now in small voices and traditional Japanese instruments, or music of different colors and timing in layers, made of intentionally incomplete fragments, sketches, composed or appropriated. Music can become an informal mode of two-way traffic between the living body (i.e. mind) and the changing world.
- December 2005
Biography
Yuji Takahashi is a Japanese avant-garde composer and pianist. Since 1990, the composer has created works for voice and traditional Japanese instruments. Takahashi has recorded his own work in addition to compositions by John Cage, Earle Brown, Roger Reynolds, and Toru Takemitsu. From 1976 to 2006, Takahashi collaborated with the painter Tomiyama Taeko on several narrative works with slides and music about Asian women in the age of (neo-) colonialism and war.
In 1966 and 1968, before he had received his 2006 Grants to Artists award, Takahashi performed and spoke at United Nations Educational, Scientific, and Cultural Organization International Music Council Congresses in Manila and New York. In 1970 he composed a work that was performed at the Japanese Music Pavilion at the Osaka World's Fair.From 1974 to 1976 he edited the quarterly publication transonic. From 1978 to 1985, Takahashi played in the Suigyu Band (Water Buffalo Band). The group performed Asian protest songs and published the monthly publication Suigyu Tsushin. With funds from the 2006 Grants to Artists award, Takahashi purchased a computer, software, and music scores with which to produce his work.
Takahashi was a soloist with the London Symphony Orchestra, New York Philharmonic, Boston Symphony, Chicago Symphony, San Francisco Symphony, Philadelphia Orchestra, Toronto Symphony, and Buffalo Philharmonic. He has given solo recitals at the Athens Festival, Stockholm Festival, Oxford Bach Festival, Domaine Musical in Paris, Signaal series in Amsterdam, Twice Series in Los Angeles, Princeton Chamber Concerts, and Evenings for New Music and New Images of Sound in New York.
Prior to his 2006 FCA grant, Takahashi received a grant from the Ford Foundation to live in Berlin and study with Iannis Xenakis from 1963 to 1965. He has also received a grant from the John D. Rockefeller III Fund in 1966, which allowed him to travel to New York to compose music using computers.
Takahashi studied composition with Shibata Minao and Ogura Roh at the Toho Gakuen School of Music. He taught piano at Indiana University and the San Francisco Conservatory of Music.